Land Rover Air Conditioning Repair Service in Riverside, CA
3 YEAR WARRANTY
We back our work by providing a 3-year 36,000-mile warranty on all of our labor
SAVE TIME AND MONEY
We use our extensive knowledge of your car and previous repairs to work efficiently and effectively, saving you time and money.
DEALER CAPABILITIES, INDEPENDENT SERVICE
We have the same European car factory diagnostic tools and equipment as the dealer.
EXPERIENCE AND EXPERTISE
Over 50 years of combined experience working on all European car models with the most qualified certified European car repair technicians.
FREE SHUTTLE SERVICE
Need a ride? Take advantage of our free shuttle service from your home or office Monday-Friday during regular business hours.
The Importance of Proper Air Conditioning in Land Rovers
Comfort is key when it comes to any vehicle, and Land Rovers are no exception. However, what factors contribute to this essential aspect of your driving experience? Let's delve into that.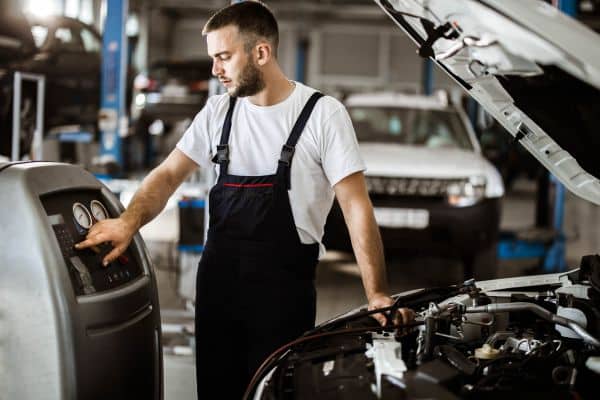 The Role of Air Conditioning in Vehicle Comfort
Air conditioning plays a pivotal role in ensuring a comfortable ride. It regulates the temperature inside the vehicle, maintaining an optimal environment regardless of external weather conditions. How does it feel to have a cooling breeze against your skin on a hot day? That's what a well-functioning AC does for your journey.
Potential Problems in Land Rover's Air Conditioning
Despite the integral role of air conditioning, it's not uncommon for problems to arise. Leakage in the cooling fluid, blockages in the filter, or a malfunctioning compressor can all lead to ineffective cooling. If you're in Riverside and your Land Rover's AC is on the blink, don't sweat it – help is at hand.


Why GT Imports Automotive Repair?
You might wonder, why choose GT Imports Automotive Repair? There are several compelling reasons.
Experience and Expertise
We have decades of experience under our belts and are well-versed in handling all types of AC problems. Our skilled technicians are certified and trained to deal with any situation that comes their way.
Specialization in Land Rover Models
We specialize in Land Rovers, understanding the intricacies of these rugged yet refined vehicles. This specialization enables us to diagnose issues accurately and resolve them effectively.
Quality Service Guarantee
Customer satisfaction is our top priority. We ensure that every repair made is durable, efficient, and fulfills the highest quality standards.
GT Imports' Air Conditioning Repair Services
Providing top-quality services is our main priority at GT Imports Automotive Repair. We approach every job with the utmost professionalism, employing a three-stage process that ensures your Land Rover's air conditioning system is operating at its best. Let's dive a bit deeper into this process:
Diagnosis and Inspection
First things first, we start with a comprehensive diagnosis and inspection of your Land Rover's air conditioning system. This is a vital step, as it allows us to identify any existing issues, both apparent and underlying ones.
Our experienced technicians will systematically check each component of the AC system. We examine the compressor for any signs of wear and tear or operational issues. We also inspect the condenser and evaporator for any leaks or blockages. The blower motor and fans are tested to ensure they're providing the right amount of airflow, and the refrigerant levels are measured to confirm they're within the recommended range.
The vehicle's AC controls and thermostat are also put under scrutiny, checking for their responsiveness and accuracy. Any unusual noises or smells during operation are tracked down to their source. In essence, we leave no stone unturned to spot any anomalies in your vehicle's air conditioning system.
Repair and Replacement
Once the diagnosis phase is complete and we have a clear understanding of what's amiss, we move onto the next stage – repair and replacement. Our team uses this detailed information from the inspection to create a customized repair plan for your vehicle.
If there's a leak in the system, we'll seal it and replenish the refrigerant. In case the compressor is faulty, we'll fix it or replace it, depending on the severity of the damage. If the fans aren't functioning as they should, we'll rectify the problem to restore proper airflow. And if the control system is the culprit, we'll ensure it's corrected and is responsive to your commands.
Remember, our goal is not just to address the symptoms but to solve the root cause of the problem. This approach ensures your AC works as efficiently as possible and prevents the same issues from recurring.
Maintenance Services
At GT Imports Automotive Repair, we believe that prevention is better than cure. That's why we offer regular maintenance services to keep your air conditioning system in tip-top shape.
These maintenance services include regular checks of the AC system, refrigerant top-ups, filter replacements, and cleaning of the AC components. By keeping an eye on your AC's health, we can nip any budding issues in the bud, saving you from costly repairs down the line.
Our maintenance services also enhance the longevity of your AC system, ensuring you enjoy a cool and comfortable drive for many miles to come. We provide personalized maintenance schedules based on your vehicle's specific needs and your driving habits, making it convenient for you.
At the end of the day, we're here to ensure that you're always cruising comfortably in your Land Rover, no matter how hot the California sun gets. Contact GT Imports Automotive Repair today, and let's keep your ride cool!
GT Imports Automotive Repair in Riverside, CA is your ultimate destination for all your Land Rover's air conditioning needs. We offer comprehensive repair, replacement, and maintenance services to ensure your vehicle's comfort is always at its peak. Contact us today, and let us handle the rest!
Frequently Asked Questions
What other services do you offer for Land Rovers?
Aside from top-notch air conditioning repair, we at GT Imports Automotive Repair provide a range of other services for Land Rovers. This includes engine repair, brake servicing, transmission repair, suspension work, and regular maintenance services, among others. We aim to be your comprehensive solution for all Land Rover related issues.
What is the usual turnaround time for an AC repair?
While we strive to provide the fastest service possible, the turnaround time for an AC repair can vary depending on the extent of the issue. However, for most standard repairs, you can expect your Land Rover to be ready within 1-2 business days. We'll always keep you updated throughout the process.
Can I book an appointment online?
Of course! For your convenience, you can book an appointment directly through our website. You can also call us if you prefer to speak with a member of our team. We're here to make your experience as easy and pleasant as possible.
WE PUT OUR CUSTOMERS FIRST
The team at GT Imports are awesome. Have a high mileage Mercedes-Benz that I pamper. John and his team are very knowledgeable, professional and friendly. I was accustomed to going to the dealer but at GT motors you get the quality service at an excellent price. You get more than you pay for. I highly recommend them and you won't be disappointed.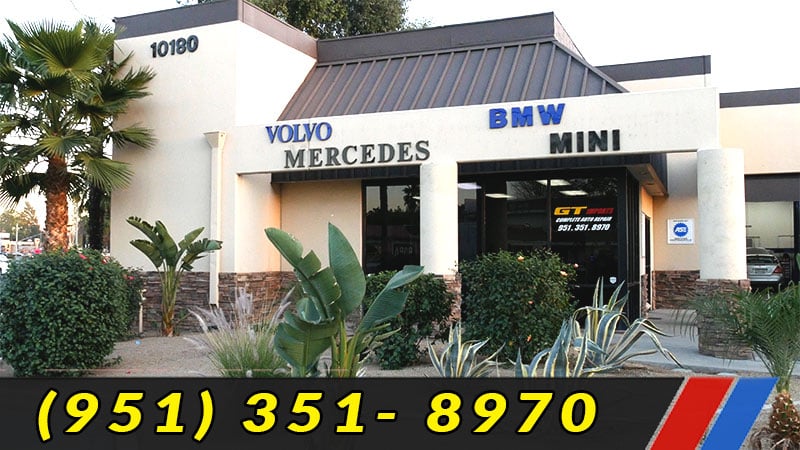 Address:
GT Imports Automotive Repair
10180 Hole Avenue
Suite 100
Riverside , CA 92503
United States of America
We are located on Hole Ave. next to Arby's and near the corner of Hole Ave. and Magnolia Ave. If you are coming from the 91 freeway, head north on Tyler Street and turn right on Magnolia Blvd and then turn left on Hole Ave.
Our Opening Hours:
| | |
| --- | --- |
| Monday | 08:00 AM - 05:00 PM |
| Tuesday | 08:00 AM - 05:00 PM |
| Wednesday | 08:00 AM - 05:00 PM |
| Thursday | 08:00 AM - 05:00 PM |
| Friday | 08:00 AM - 05:00 PM |
| Saturday | closed |
| Sunday | closed |