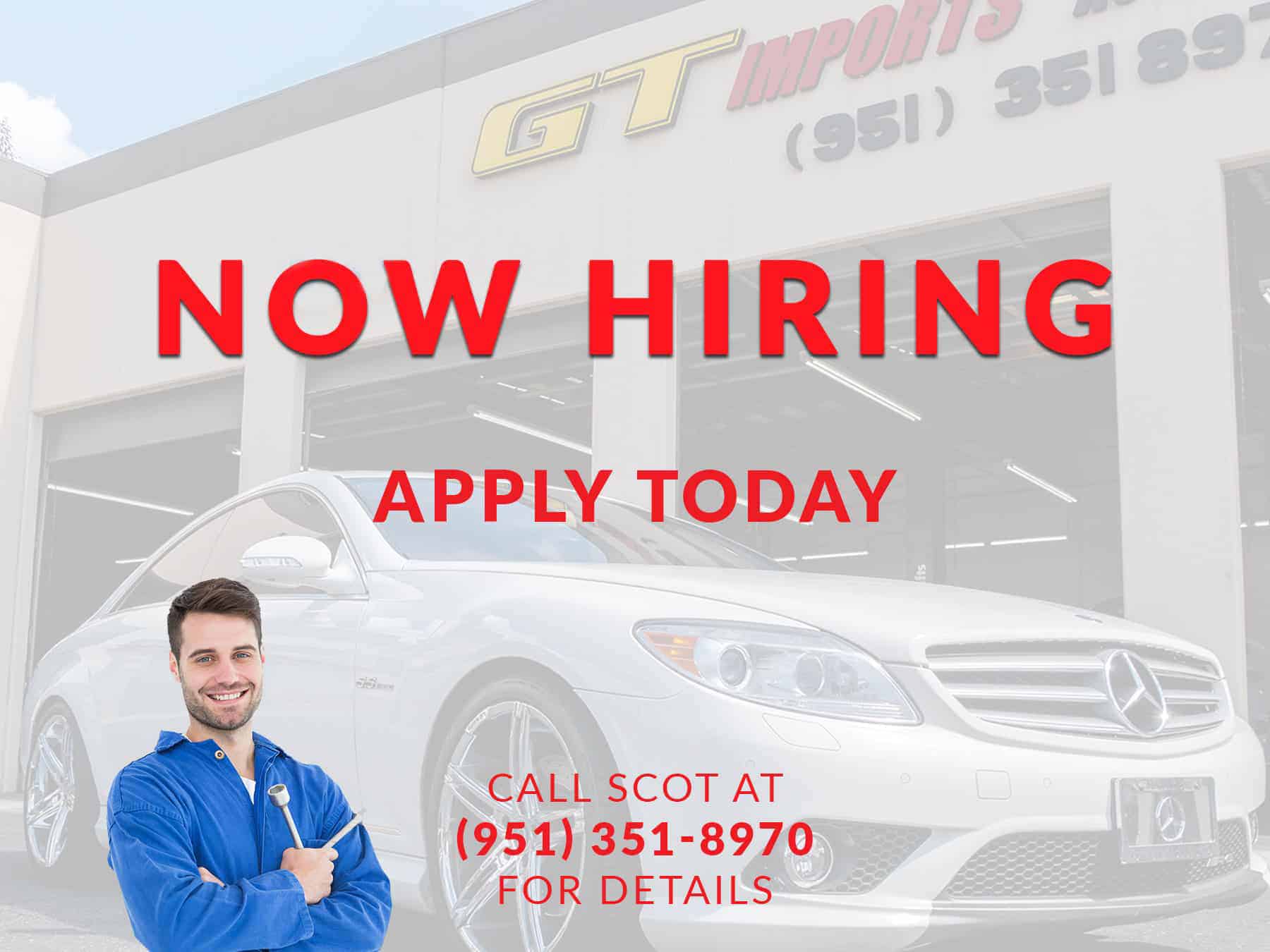 Are you looking for a career in the automotive industry? We are an independent repair shop located in Riverside, CA. We offer good pay and benefits along with a clean work environment and a comfortable place to work. We provide on-the-job training, as well as outside training, to all our technicians.
Job and Career Opportunities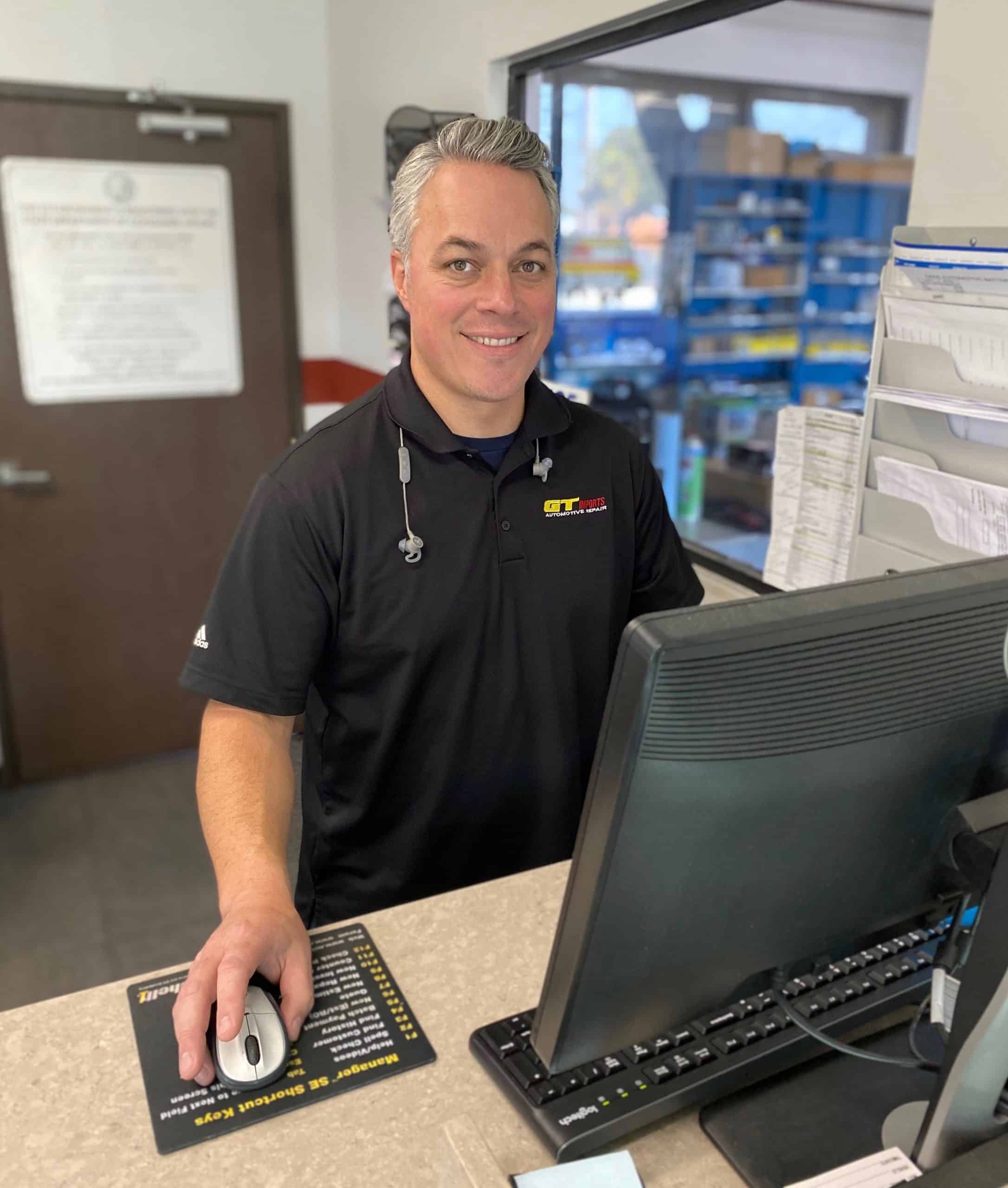 Service Advisor/Manager
The service advisor/manager roles in the automotive industry are very important. This is the face of the business that is in constant contact with the clients, technicians, suppliers, including the overall pulse and health of the shop. Our expectations for this role in the business are extremely important.
Purpose of position: The purpose of the Service Advisor/Manager is to have a responsible person able to operate the daily business and manage the daily sales activities, either in association with, or in the absence of the business owner.
The repair process has to be smooth to the guest. We are creating an experience, and we want the customer to be "wowed" by it!
Communication: This is the most important of all of the responsibilities. Communication with customers, technicians, suppliers, and the owner are the most important parts of your job. This is the base of all of the procedures that will follow and are the life blood of the business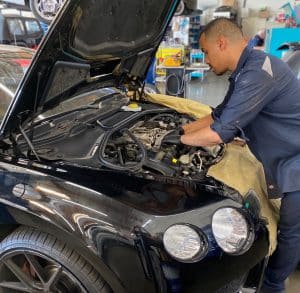 Automotive Technician
GT Imports Automotive Repair is a second generation business that was founded on trust, integrity, loyalty, and excellence. We expect that from all of our employees in all aspects of their life.
We operate on a set of guiding principles to make decisions on how we address any situation. When we work and live by these in our professional environment, all things have a clear and simple path that leads to clarity in our role for our clients.
All GT Imports Automotive Repair technicians will be held to the highest standards. We expect continued education to keep up with an ever changing market. We do this by requiring ASE testing and certifications, along with constant training and improvement. Our pay and advancement scale is based on this.
Weekly one-on-one meetings are held on Thursdays to ensure all communication stays current and everyone's voice is heard. We implement new procedures, address any concerns that may have presented themselves with equipment, procedures, environment, training, etc, during these meetings.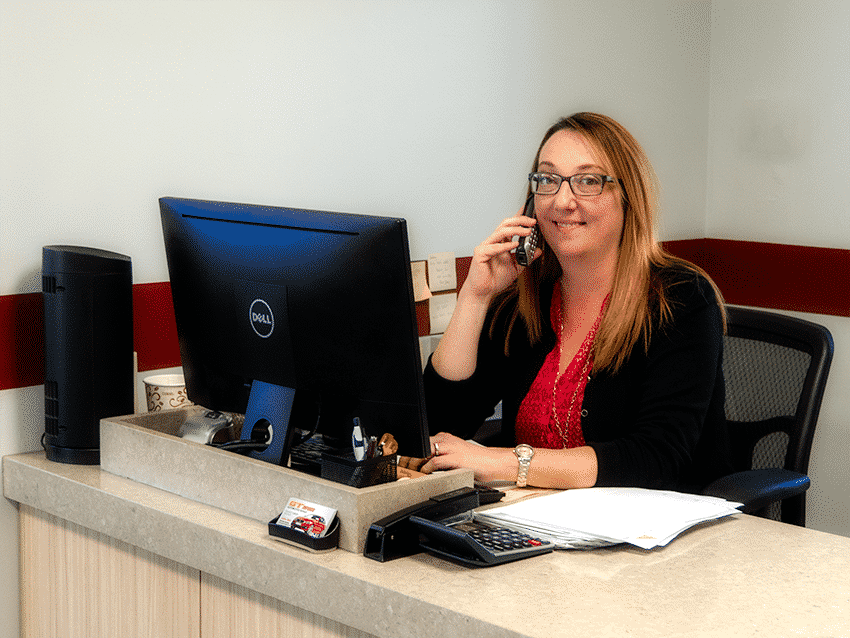 Coordinator
At GT Imports, our Coordinator plays many roles as the face of the day to day business. It is a receptionist position with a whole lot more responsibility and an opportunity for advancement. Our Coordinator professional gets all the same training as our service advisors and managers.
You're the first impression for our customers. You have to be willing to help in any situation. You've got to be resourceful and respectful of our guests needs and manage inquiries and questions coming at you from every direction! You have to focus on the customer and their needs, what is causing their pain, not necessarily the vehicle, but how the vehicle being in for repairs effects their life.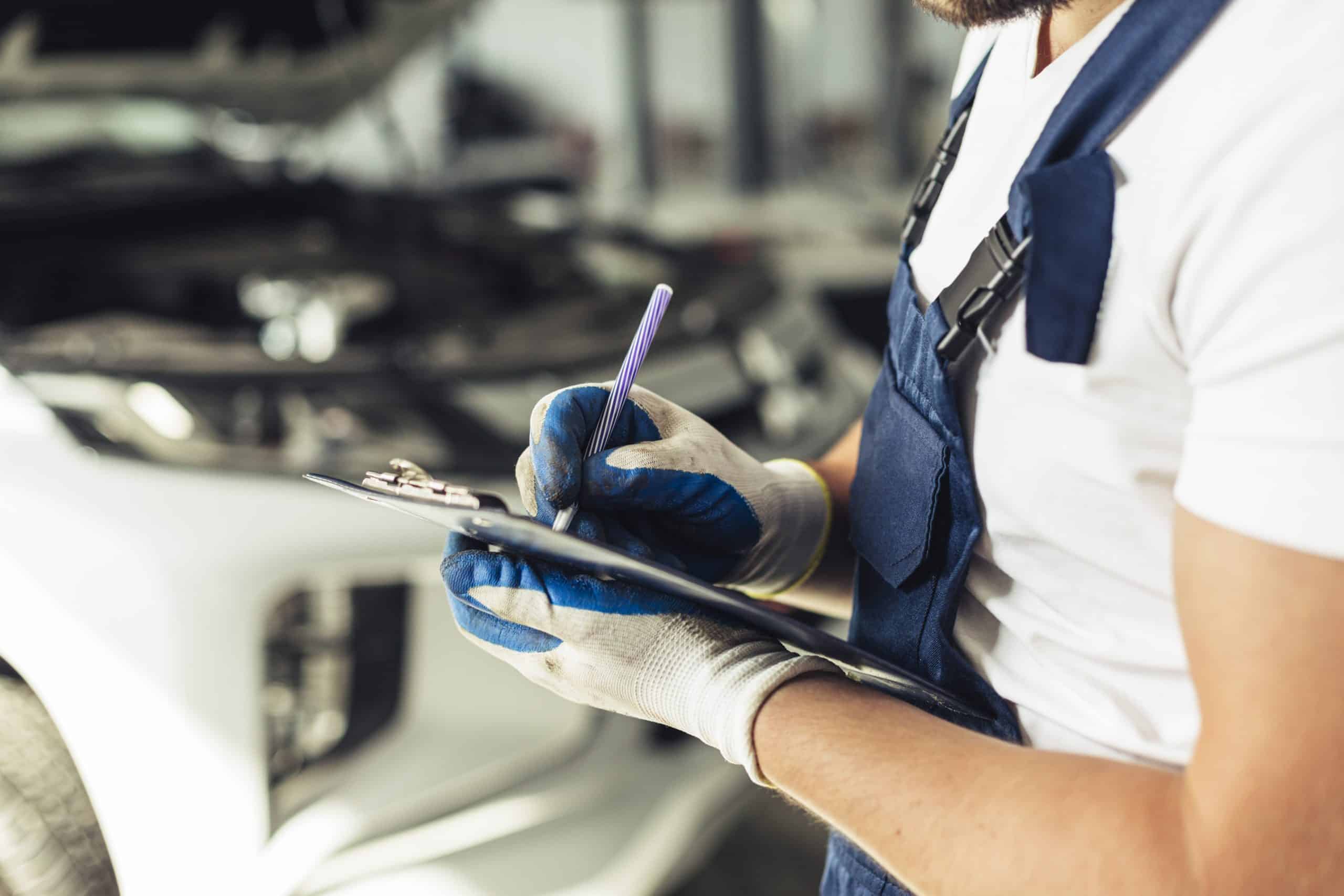 Parts Manager
he parts manager is a center hub of everything we do. You have the ability to make or break every job in the shop. This role requires you to be a legitimate superstar at all times! The capability to juggle multiple things at one time with a phone stuck to your ear is paramount. In addition to that you have to be able to manage all aspects of parts and supplies including all but not limited to the following acquisition, logistics, inventory, and consignment. Applying necessary parts to estimates prepared and tracking all of the parts tickets to the invoices.
For all inquiries, please contact Scot at 951-351-8970.