Maserati Repair in Riverside, CA
Welcome to GT Imports Automotive Repair – Your Trusted Maserati Repair Specialist in Riverside, CA
When it comes to European Import expertise, GT Imports Automotive Repair stands unrivaled in Riverside, CA. Led by the seasoned automotive expert Scot Trees, our team has dedicated decades to mastering the art of European and German Import car repair. Our reputation? Unquestionable honesty, integrity, and a commitment to delivering dealership dependability without the dealership price tag. If you own a Maserati and seek unparalleled service, you've found your destination.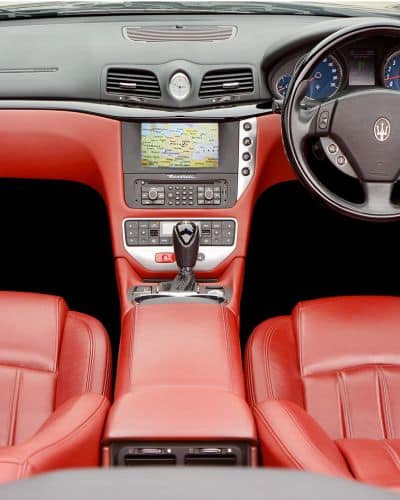 3 YEAR WARRANTY
We back our work by providing a 3-year 36,000-mile warranty on all of our labor
SAVE TIME AND MONEY
We use our extensive knowledge of your car and previous repairs to work efficiently and effectively, saving you time and money.
DEALER CAPABILITIES, INDEPENDENT SERVICE
We have the same European car factory diagnostic tools and equipment as the dealer.
EXPERIENCE AND EXPERTISE
Over 50 years of combined experience working on all European car models with the most qualified certified European car repair technicians.
FREE SHUTTLE SERVICE
Need a ride? Take advantage of our free shuttle service from your home or office Monday-Friday during regular business hours.

Maserati Repair Services
Maserati Deserves Mastery – Experience Our Exceptional Maserati Repair Services
A Maserati is not just a car; it's a statement of elegance, performance, and luxury. At GT Imports Automotive Repair, we understand the precision and care your Maserati demands. Our specialized Maserati repair services in Riverside, CA, are tailored to meet the unique needs of this extraordinary brand.
From routine maintenance to intricate engine repairs, our certified technicians employ state-of-the-art tools and genuine Maserati parts. We offer:
General Maintenance: Oil changes, filter replacements, tire rotations, and more.
Engine and Transmission Repairs: Expert diagnostics and repairs to keep your Maserati running smoothly.
Brake Services: Comprehensive brake inspections and repairs for optimal safety.
Customized Services: Specific to your Maserati model and year.
Why settle for ordinary when your Maserati deserves extraordinary? Trust in our mastery, and let us provide the care your Maserati demands.
Why Choose GT Imports for Your Maserati
The GT Imports Difference – Why Maserati Owners Choose Us Time and Again
Your Maserati is an investment in excellence, and it deserves nothing less when it comes to repair and maintenance. Here's why discerning Maserati owners choose GT Imports Automotive Repair:
Decades of Experience: Our hands are skilled with years of handling European Imports, including Maserati.
Honesty and Integrity: We believe in transparent pricing and honest assessments. No hidden fees, no unnecessary services.
Affordable Excellence: Experience dealership-quality service without the exorbitant costs.
Satisfied Customers: Our reputation speaks through the words of satisfied Maserati owners who trust us with their prized possessions.
Choosing GT Imports means choosing unparalleled expertise, commitment, and value. Experience the GT Imports difference today and give your Maserati the exceptional service it deserves.

Experience the Mastery of Maserati Care at GT Imports Today
Your Maserati is more than a vehicle; it's a symbol of elegance, performance, and your discerning taste. It deserves a level of care that resonates with its grandeur. At GT Imports Automotive Repair, we don't just service your Maserati; we honor it with our expertise, precision, and commitment to excellence.
With decades of experience in European Imports, led by the esteemed Scot Trees, we've built a legacy of trust, integrity, and unparalleled service quality. Our certified technicians are ready to provide your Maserati with the specialized attention it demands, all at an affordable price that respects your investment.
Don't entrust your Maserati to just anyone. Choose the experts who understand its soul, appreciate its craftsmanship, and treat it with the respect it deserves.
Schedule Your Maserati Service Appointment Now or Call Us at 1-951-351-8970
Embrace the GT Imports difference. Let us show you why Maserati owners in Riverside, CA, choose us time and again. Your Maserati awaits the mastery it deserves.
WE PUT OUR CUSTOMERS FIRST
The team at GT Imports are awesome. Have a high mileage Mercedes-Benz that I pamper. John and his team are very knowledgeable, professional and friendly. I was accustomed to going to the dealer but at GT motors you get the quality service at an excellent price. You get more than you pay for. I highly recommend them and you won't be disappointed.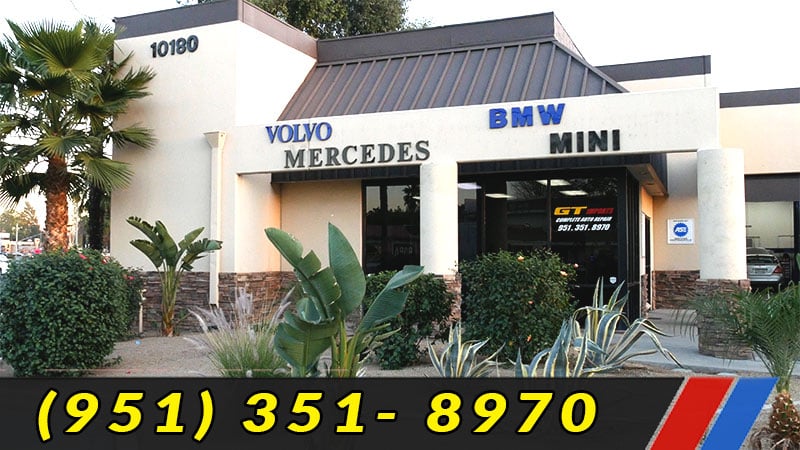 Address:
GT Imports Automotive Repair
10180 Hole Avenue
Suite 100
Riverside , CA 92503
United States of America
We are located on Hole Ave. next to Arby's and near the corner of Hole Ave. and Magnolia Ave. If you are coming from the 91 freeway, head north on Tyler Street and turn right on Magnolia Blvd and then turn left on Hole Ave.
Our Opening Hours:
| | |
| --- | --- |
| Monday | 08:00 AM - 05:00 PM |
| Tuesday | 08:00 AM - 05:00 PM |
| Wednesday | 08:00 AM - 05:00 PM |
| Thursday | 08:00 AM - 05:00 PM |
| Friday | 08:00 AM - 05:00 PM |
| Saturday | closed |
| Sunday | closed |