Steering & Suspension Service & Repair for Land Rovers
3 YEAR WARRANTY
We back our work by providing a 3-year 36,000-mile warranty on all of our labor
SAVE TIME AND MONEY
We use our extensive knowledge of your car and previous repairs to work efficiently and effectively, saving you time and money.
DEALER CAPABILITIES, INDEPENDENT SERVICE
We have the same European car factory diagnostic tools and equipment as the dealer.
EXPERIENCE AND EXPERTISE
Over 50 years of combined experience working on all European car models with the most qualified certified European car repair technicians.
FREE SHUTTLE SERVICE
Need a ride? Take advantage of our free shuttle service from your home or office Monday-Friday during regular business hours.

Understanding Steering and Suspension System
The steering and suspension system of a vehicle is a complex network of components designed to provide a smooth and controlled ride. They work in tandem to ensure the wheels stay connected with the road, even when driving through rough terrains, something Land Rovers are well-known for.
Importance of Steering and Suspension System
The steering and suspension system is pivotal for safe vehicle handling. It maintains the correct alignment of the wheels, absorbs shocks from bumps and dips in the road, and allows you to accurately direct your vehicle. Essentially, it plays a key role in your Land Rover's overall performance and your safety.
Common Issues with Steering and Suspension System
Like any other vehicle system, the steering and suspension can experience various problems over time. This might include worn-out shock absorbers, malfunctioning power steering, wheel misalignment, or even damaged struts.
Warning Signs of Steering and Suspension Issues
But how do you know when your Land Rover's steering and suspension system needs attention? Well, you might notice symptoms like the vehicle pulling to one side, uneven tire wear, excessive bouncing over bumps, or a stiff steering wheel.
Why Land Rovers Require Special Care
Land Rovers are not your ordinary vehicles. They are designed to conquer the most challenging terrains with their superior off-roading capabilities. Thus, their steering and suspension systems are subject to unique stresses and strains.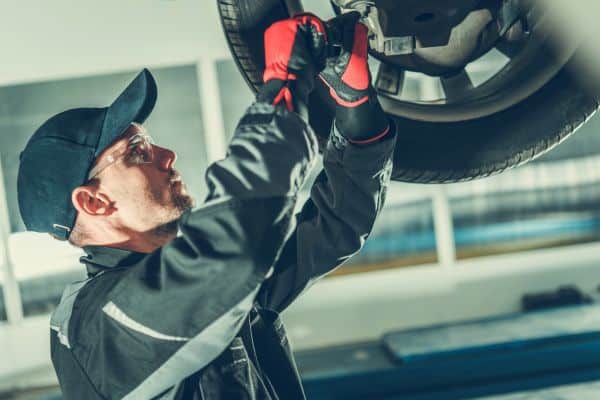 Unique Features of Land Rover's Steering and Suspension
Land Rover's steering and suspension system are engineered with advanced technology and components to endure extreme conditions, making their service and repair needs slightly different from conventional vehicles.
Common Problems Specific to Land Rovers
Some issues are unique to Land Rovers due to their unique design. These may include air suspension problems, bushing wear, and issues with the electronic power-assisted steering system.

The Essentials of Steering & Suspension Service & Repair
Maintaining the optimum performance of your Land Rover's steering and suspension system involves regular service and, when necessary, professional repair.
When to Seek Professional Help
If you notice any of the warning signs we discussed, it's time to seek professional help. Ignoring these signs could lead to serious problems that can affect your vehicle's safety and performance.
What to Expect from a Steering & Suspension Service
Typically, a service will involve an inspection of your vehicle's suspension and steering components, a wheel alignment check, and tests for any potential problems. If any issues are found, the technician will advise on the necessary repairs.
What Does a Suspension & Steering Repair Involve?
The exact nature of a repair will depend on the problem detected. This could range from replacing worn-out bushings, fixing power steering issues, repairing damaged struts, or even adjusting wheel alignment.
How to Maintain Your Land Rover's Steering and Suspension
To maintain your Land Rover's steering and suspension system, regular service is key. This should include regular checks and timely replacement of parts to prevent more significant problems.

Choosing the Right Repair Service for Your Land Rover
When it comes to servicing and repairing your Land Rover, not any service will do. You need a service that understands the unique requirements of Land Rovers.
What to Look for in a Repair Service
The right repair service should have a proven track record in handling Land Rovers, employ certified technicians, and use quality parts in their repairs.
Why Land Rover Specialists are Important
Land Rover specialists understand the unique aspects of these vehicles. They are trained to diagnose and repair issues specific to Land Rovers, ensuring your vehicle receives the best possible care.
The Role of Certified Technicians
Certified technicians have undergone specific training and have demonstrated their proficiency in handling different models of Land Rovers. They are well equipped to handle even the most complex issues with your vehicle's steering and suspension system.
Conclusion
Your Land Rover's steering and suspension system is integral to its performance and your safety. Regular service and timely repairs from professionals who understand the unique aspects of Land Rovers is key. By doing so, you can ensure a smooth and controlled ride, no matter the terrain.
Frequently Asked Questions
How often should I service the steering and suspension system of my Land Rover?
The frequency of service depends on your vehicle usage and driving conditions. However, a general rule of thumb is to have it inspected at least once a year.
What causes steering and suspension problems in Land Rovers?
Issues can arise due to normal wear and tear, driving on rough terrains, or accidents. Regular service can help detect problems early and prevent major issues.
Can I handle steering and suspension issues myself?
While some minor maintenance tasks can be handled at home, it's best to let professionals handle any repairs or significant service for your steering and suspension system.
What does it mean if my Land Rover is pulling to one side?
If your Land Rover is pulling to one side, it could indicate a problem with the wheel alignment or an issue with the steering system. It's best to have it checked by a professional.
Why should I choose a Land Rover specialist for my steering and suspension service?
Land Rover specialists have unique training and experience dealing with these vehicles. They understand the particular needs and complexities of Land Rovers, ensuring you get the best service.
WE PUT OUR CUSTOMERS FIRST
The team at GT Imports are awesome. Have a high mileage Mercedes-Benz that I pamper. John and his team are very knowledgeable, professional and friendly. I was accustomed to going to the dealer but at GT motors you get the quality service at an excellent price. You get more than you pay for. I highly recommend them and you won't be disappointed.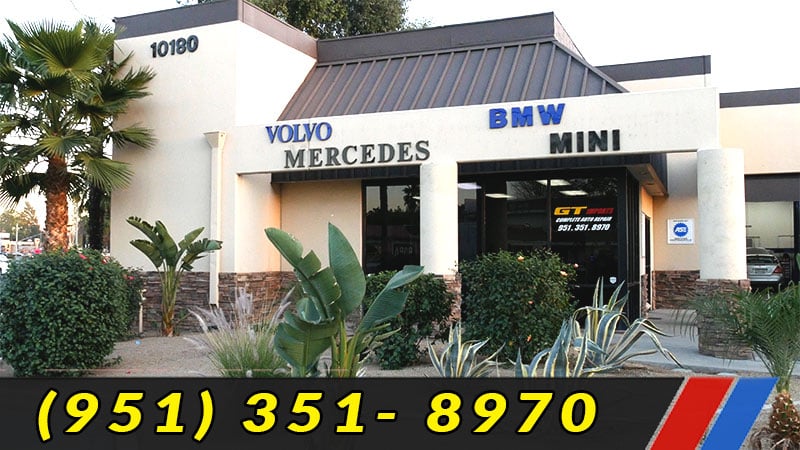 Address:
GT Imports Automotive Repair
10180 Hole Avenue
Suite 100
Riverside , CA 92503
United States of America
We are located on Hole Ave. next to Arby's and near the corner of Hole Ave. and Magnolia Ave. If you are coming from the 91 freeway, head north on Tyler Street and turn right on Magnolia Blvd and then turn left on Hole Ave.
Our Opening Hours:
| | |
| --- | --- |
| Monday | 08:00 AM - 05:00 PM |
| Tuesday | 08:00 AM - 05:00 PM |
| Wednesday | 08:00 AM - 05:00 PM |
| Thursday | 08:00 AM - 05:00 PM |
| Friday | 08:00 AM - 05:00 PM |
| Saturday | closed |
| Sunday | closed |