Porsche Suspension Service & Repair
Porsche Suspension Service & Repair in Riverside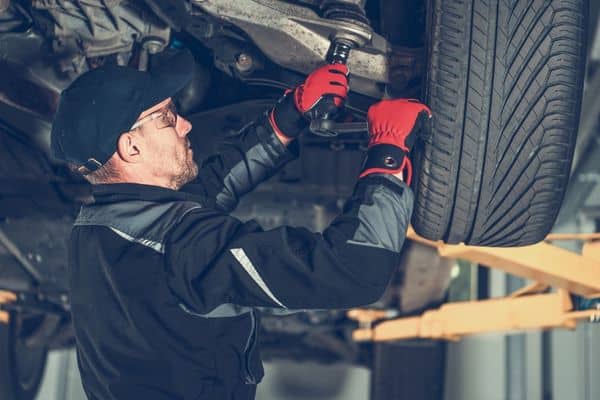 If you own a Porsche, you know that maintaining your vehicle's suspension is essential for keeping it running smoothly. However, it can be difficult to diagnose and repair potential problems with the suspension. 
On this page, we will discuss some common problems associated with Porsche suspension service and repair, as well as provide an overview of the process for performing diagnostic service and common repair solutions.

At GT Imports We Treat You Like Family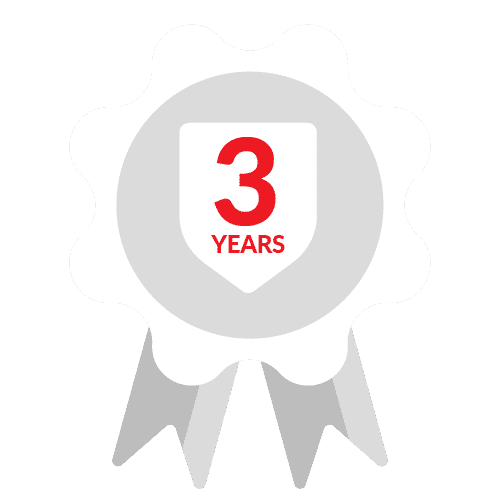 3 Year - 36,000 Mile Warranty
We back our work by providing a 3-year 36,000-mile warranty on all of our labor.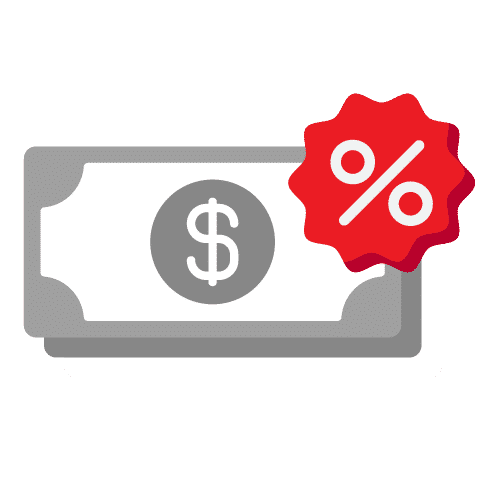 Save Money & Time
Decades of experience together with state-of-the-art technical training allow us to work efficiently and effectively, saving you time and money.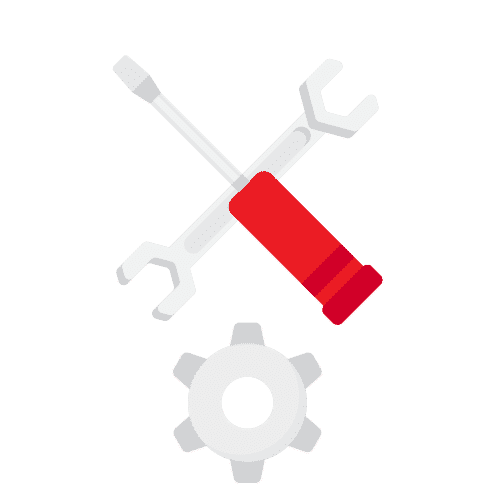 DEALER CAPABILITIES, INDEPENDENT SERVICE
We have same diagonstic tools and equipment as the dealer. We only use OEM parts and factory trained technicians.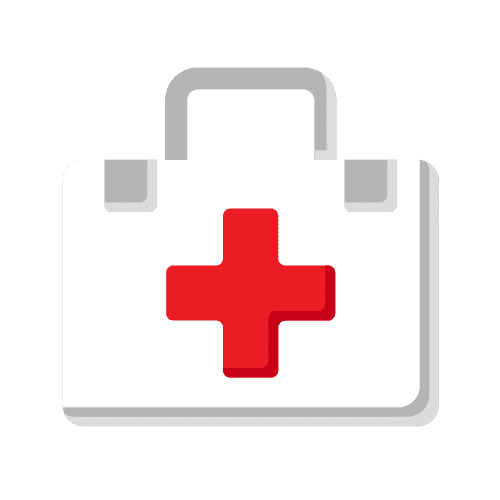 EXPERIENCE AND EXPERTISE
Over 50 years of experience working on all European car models with certified European car repair technicians & Master Techs.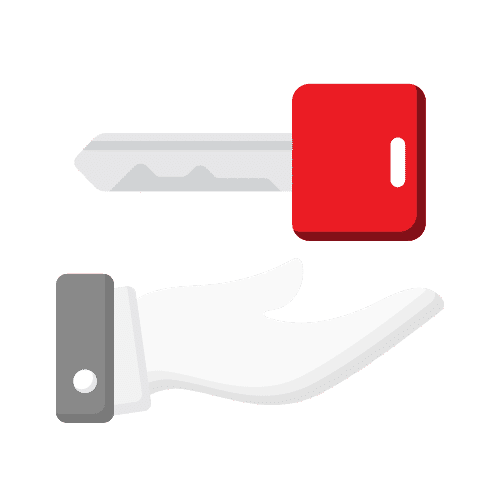 Free Pick up and Delivery
Take advantage of our free pick up and delivery service from your home or office Monday-Friday during regular business hours (within a 15 mile radius of the store).


WE PUT OUR CUSTOMERS FIRST

Your car's suspension system is responsible for keeping your ride comfortable and handling correctly. It also helps protect other components like the tires and brakes from wear-and-tear.
That's why it's important to know what signs to look out for in order to spot any potential problems with the suspension system in your Porsche.
Some of the most common signs of trouble include a rough ride, unusual noises coming from the wheels or struts, excessive bouncing after hitting bumps or potholes, steering wheel vibration when driving on uneven roads, and uneven tire wear.
Process for Performing Diagnostic Service
When you suspect that there may be a problem with your car's suspension system, it's important to have a professional mechanic perform an inspection and diagnostic service in order to determine what is causing the issue and what needs to be done in order to fix it.
During this process, they will inspect all of the components of the suspension system including shocks, struts, springs, control arms, bushings, linkages, wheel bearings and tires.
They may also use specialized tools like electronic force gauges or oscilloscopes to measure vibrations and movement within each component of the system in order to pinpoint any areas where there may be issues.
Once any issues have been identified during the diagnostic service process they can then move forward with repairs or replacements as needed. Depending on what was found during the diagnostic service process some common repair solutions include replacing worn shock absorbers or struts; tightening bolts; lubricating moving parts; replacing broken springs or control arms; or realigning tires or wheels if necessary.    
Proper maintenance of your vehicle's suspension is essential for long-term reliability and performance of your Porsche. Knowing how to identify common problems associated with suspension service and repair makes it easier for you to take proactive steps towards avoiding future issues down the road.
Performing regular inspections combined with professional diagnostic services can help ensure that any potential issues are caught early on before they become more costly repairs later on down the road. With this knowledge at hand you can rest assured that your beloved Porsche will remain reliable for years to come!
Continue learning about Porsche Engine Diagnostics.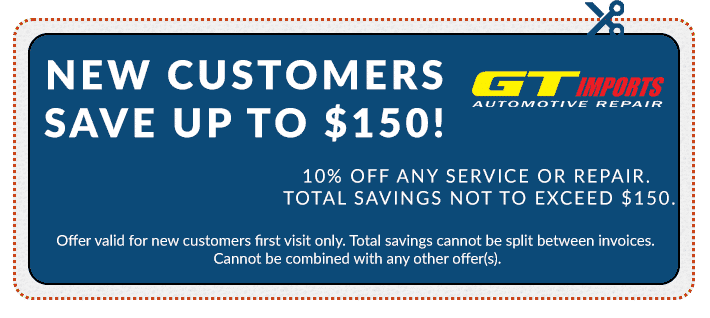 New customers can now save 10%, up to $150 total savings, on their first visit. With unbeatable customer service, you can trust that you'll be taken care of like family. Don't wait any longer and come take advantage of this limited-time offer today!
If you're in need of brake service or repair for your Porsche, look no further than GT Imports. Our experienced technicians are here to provide the quality and reliable service you deserve. 
Contact us today to learn more about our services or to schedule an appointment! 
Thank you for choosing us to take care of your Porsche brakes! We look forward to serving you.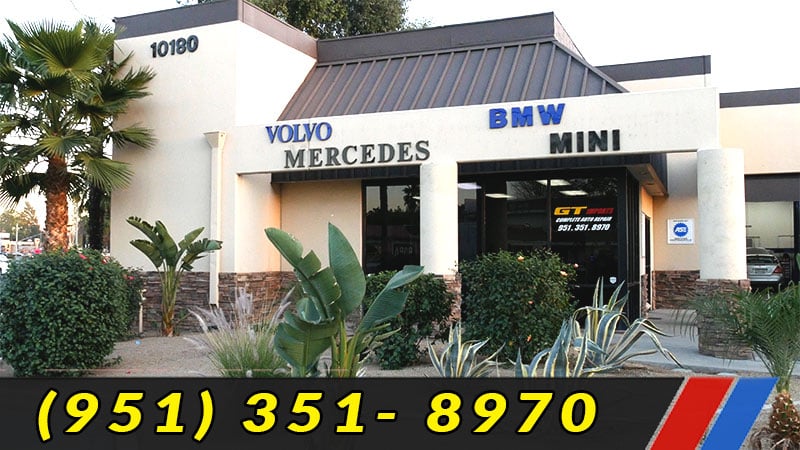 Address:
GT Imports Automotive Repair
10180 Hole Avenue
Suite 100
Riverside , CA 92503
United States of America
We are located on Hole Ave. next to Arby's and near the corner of Hole Ave. and Magnolia Ave. If you are coming from the 91 freeway, head north on Tyler Street and turn right on Magnolia Blvd and then turn left on Hole Ave.
Our Opening Hours:
| | |
| --- | --- |
| Monday | 08:00 AM - 05:00 PM |
| Tuesday | 08:00 AM - 05:00 PM |
| Wednesday | 08:00 AM - 05:00 PM |
| Thursday | 08:00 AM - 05:00 PM |
| Friday | 08:00 AM - 05:00 PM |
| Saturday | closed |
| Sunday | closed |